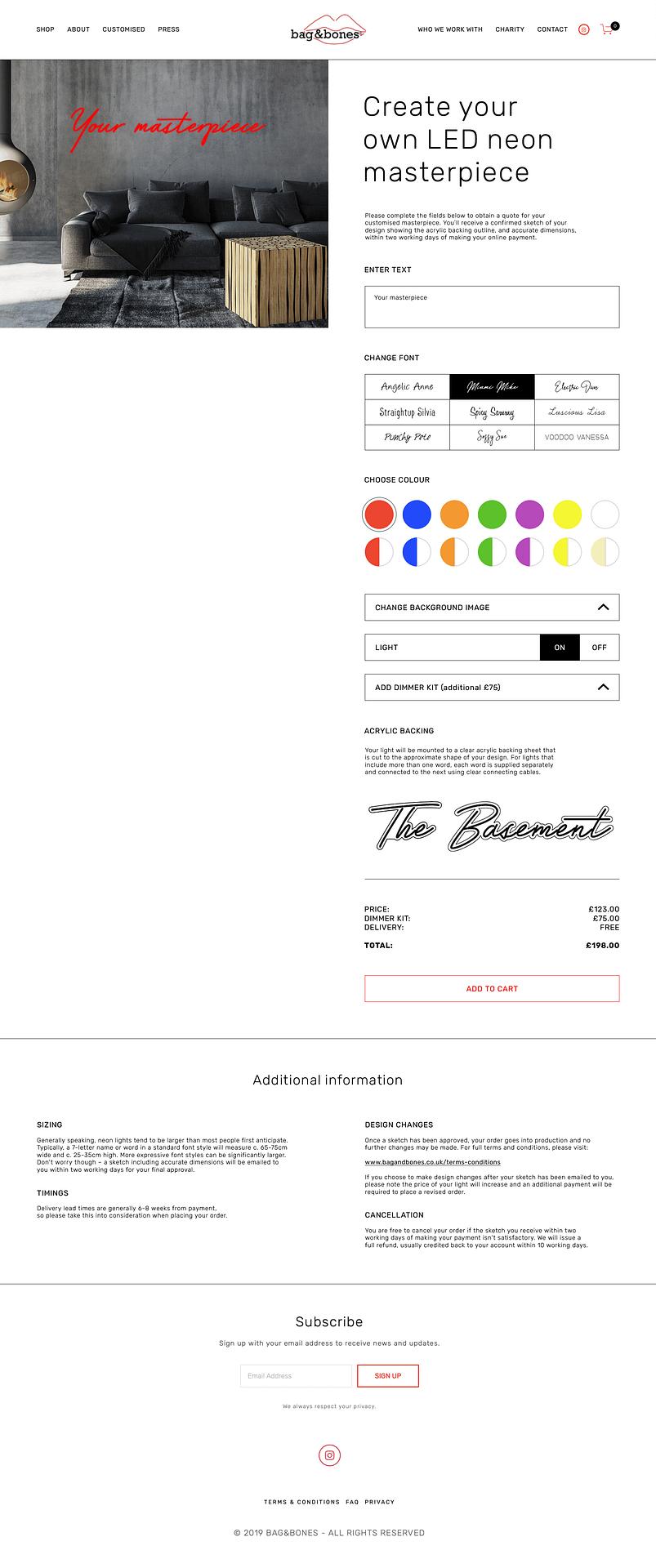 Project overview
An online visualisation tool that allows customers to design and pay for their own neon light online.
web: bagandbones.com
Roles
+ WordPress
+ Online Customiser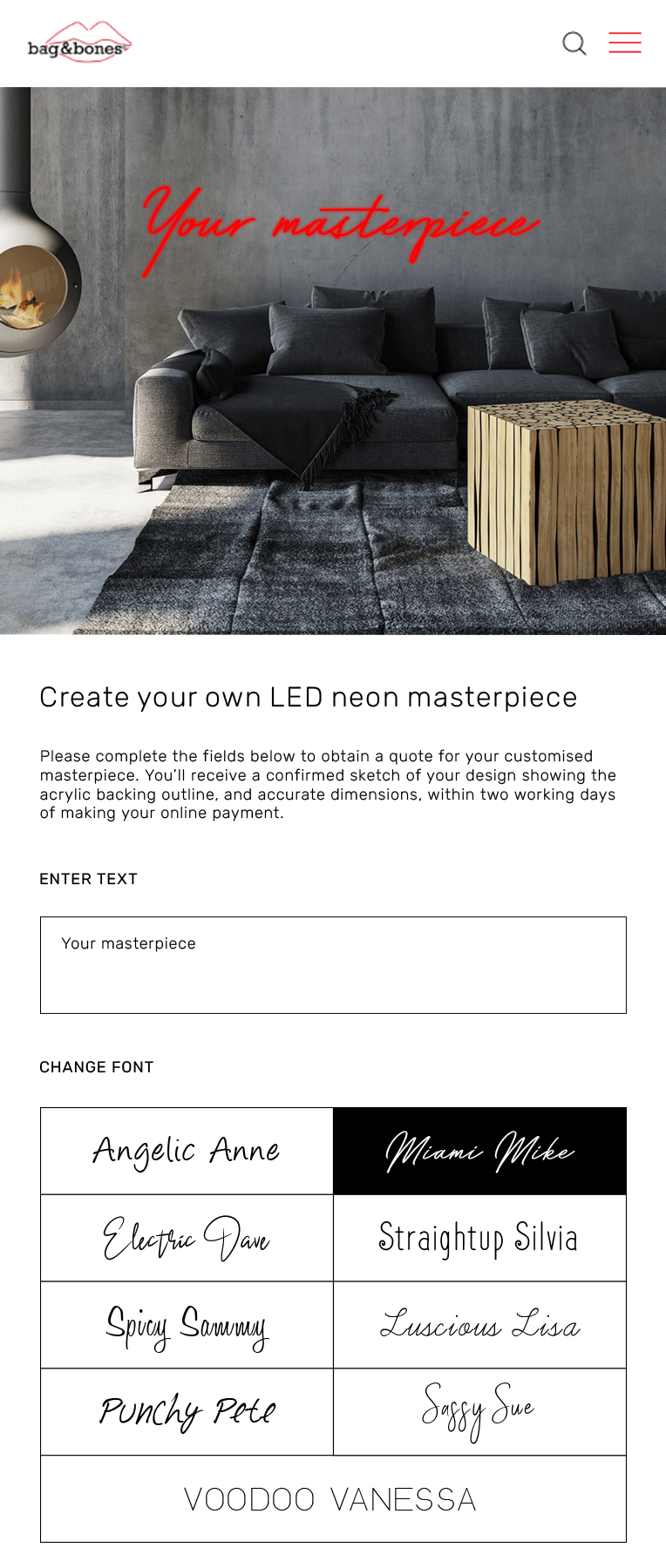 WordPress
Everything you need to develop and secure your WordPress site.
WordPress Development
building custom fast loading websites.
Custom Theme
creating WordPress themes from the ground up.
WordPress Optimisation
improving WordPress websites.
Building fast loading custom WordPress websites.
Front-End
WordPress
Web

Developer