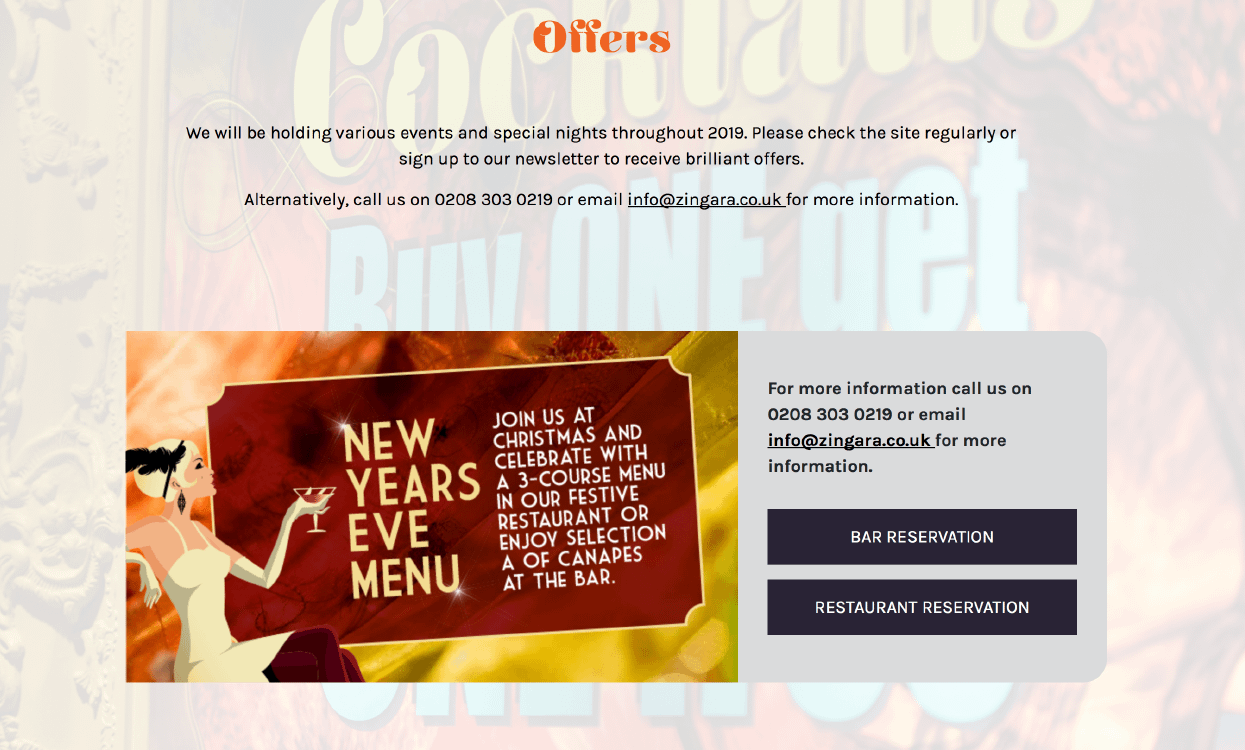 Project overview
New Year Event booking system & layout integrated to existing WordPress site.
agency: Shard Creative & Digital Agency, London
web: zingara.co.uk
Roles
+ Custom Booking system
+ Reservation forms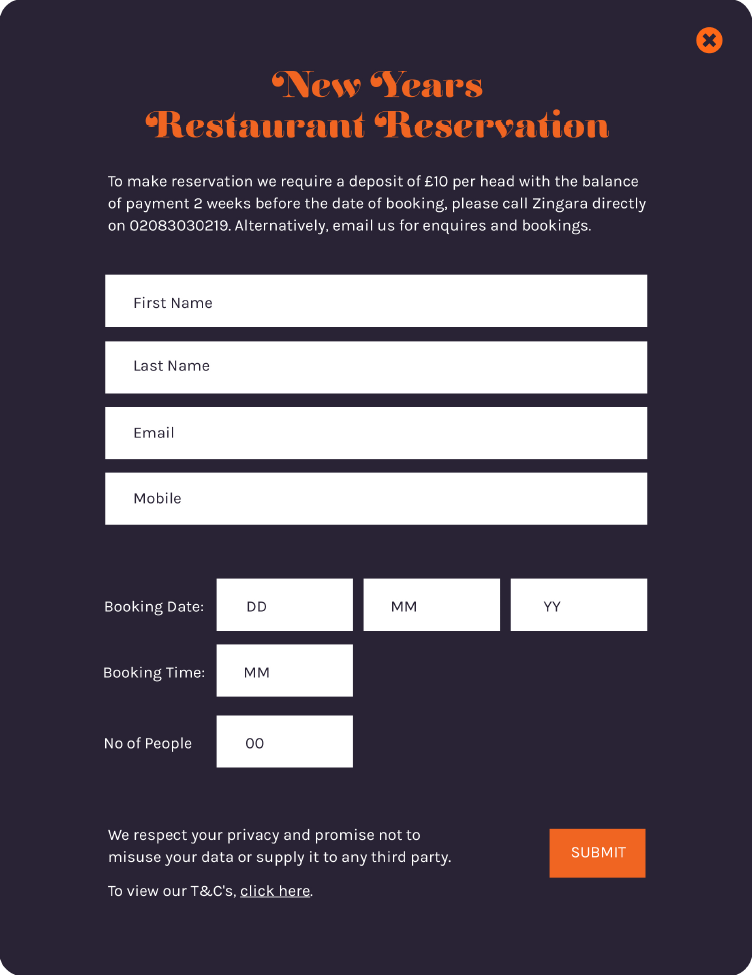 WordPress
Everything you need to develop and secure your WordPress site.
WordPress Development
building custom fast loading websites.
Custom Theme
creating WordPress themes from the ground up.
WordPress Optimisation
improving WordPress websites.
Building fast loading custom WordPress websites.
Front-End
WordPress
Web

Developer